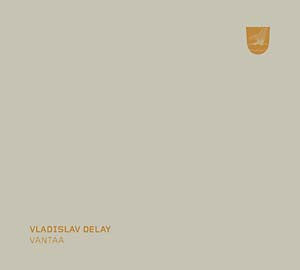 Forced Exposure
Vladislav Delay - Vantaa CD
Vladislav Delay - Vantaa CD
With 
Vantaa
, Raster-Noton releases for the first time an album by 
Vladislav Delay
 aka 
Sasu Ripatti
. Ripatti is one of the pioneers of electronic music of the last decade(s). Vantaa will be the beginning of a long-lasting collaboration which will extend and deepen the spectrum of the label, whereas it falls in line with releases of, for example, 
William Basinski
, 
Robert Lippok
, or 
Mitchell Akiyama
. Even though complex electronic manipulations are used, 
Vantaa
 wants to sound like a piece of nature, resulting in a mixture of techno/dub and organic textures. The tracks oscillate between a decadent, grey-ish, post-industrial sound cloud and the intimate atmosphere of a vast and desolate Finnish landscape. Ripatti plays with tiny rhythmic bricks that drift and collapse, but nevertheless create spaces that radiate calmness and tranquility. Being an experienced producer, he uses his know-how to layer compact sound fabrics in unusual ways. In this case, these elements arouse associations with gushing water, crackling wood, or growing grass. The tracks on 
Vantaa
 merge into each other and their density escalates with "Lauma" into an energetic climax, which is all at once the ecstatic, shamanic and truly moving peak of the album. 
Vantaa
's style is sensitive and intelligent, but nevertheless subtly stirring and rich in detail. While listening to it, it is possible to completely dive into its matter and detect something new in nearly every bar, or simply let it have an effect as a particular but unobtrusive sideline. With this typical Vladislav Delay aesthetic, Ripatti has acquired a unique and distinctive style that 
Vantaa
, his 10th Vladislav Delay album, deservingly celebrates.
---
More from this collection