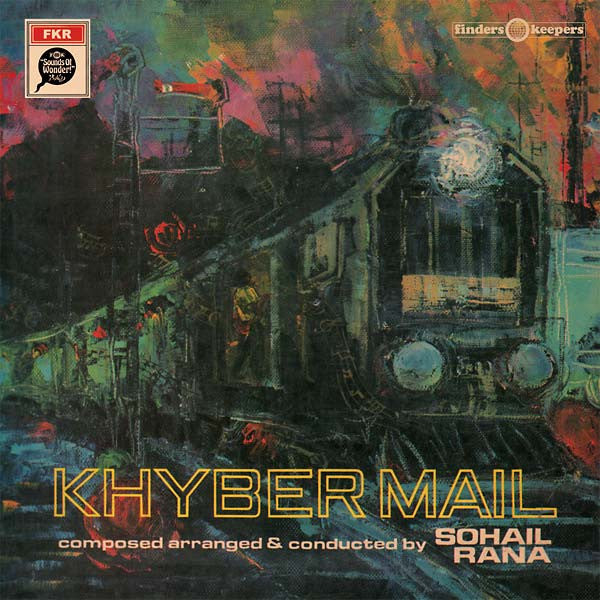 Forced Exposure
Sohail Rana - Khyber Mail - VInyl
Sohail Rana - Khyber Mail
2011 reissue. Originally released in 1970 by EMI Pakistan. 
Sohail Rana, versatile maestro of film and pop composition, and leading force in pioneering the cultural landscape of modern Pakistan. His longplay masterpiece, Khyber Mail is stocked with groovy eastern moods, electric organ, sitar soul and surf guitar.
 --
Alan Bishop
 (Sublime Frequencies/
Sun City Girls
) 
Khyber Mail
 is a concept album designed to invoke images and sounds of a high speed Pakistani freight train travelling from Karachi to Peshawar. It's dominated by Sohail's whining and addictive electric keyboard and a motoric rhythm section of beaty percussion and sitars introducing a form of radical patchwork pop and mechanical music to a warm receptive audience. By combining the folk music of the Sindh and the Punjab with maverick sounds, signatures and rhythms, 
Khyber Mail
 marks a landmark shift in the Pakistani pop industry, kick-starting a lengthy career for one of its best-loved musical patrons while setting a challenging new standard for the "plugged-in" Lollywood pop scene that would explode at the turn of the decade.
---
More from this collection