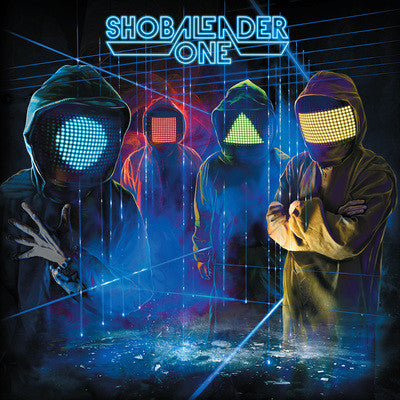 Forced Exposure
Shobaleader One Elektrac Vinyl
Shobaleader One Elektrac Vinyl
Having used his talents as a virtuoso bass player to turn drum & bass & electronica on its head with a series of mind melting albums for Warp, Tom Jenkinson or as most people now him - Squarepusher calls on the help of his allies Strobe Nazard, Company Laser & Arg Nution to take a second turn on what amounts to possibly his most ambitious project yet, Shobaleader One.
As those who have been paying attention will know, Shobaleader One debuted back in 2010 with the Demonstrator album, and it's seven years later with Elektrac that they really show off the power of their combined skills.
Made up of eleven covers of classic Squarepusher tracks, what is most striking about Elektrac is that each piece retains the funk that is such a singular part of the Squarepusher originals, the core elements get translated into new forms that show familiar traces, yet are strikingly new.
For instance, the 96 drill & bass jazz of Squarepusher Theme in the hands of Shobaleader One gets mutated into a cool robotic funk number, while the Hard Normal Daddy classic Coopers World becomes almost disco, a track that expels so much funk it's hard to not start bopping along the second it starts.
On Elektrac, Shobaleader One paint eleven excitingly vivid new landscapes with unmistakably familiar colours.
---
More from this collection