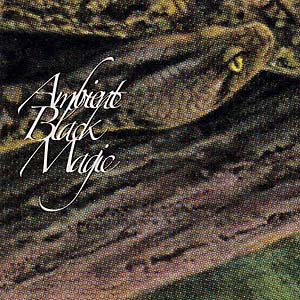 Hospital Productions
Rainforest Spiritual Enslavement - Ambient Black Magic 2x cd
Rainforest Spiritual Enslavement
is the ambient techno project of
Dominick Fernow
. Focusing on slow paced bass studies and synthetic dub textures, surrounded by collaged and looped field recording environments, RSE shrouds sound over image to target the sector of brain where fear supersedes rationality -- the imagination. As RSE appears live for the first time, it has transformed into an entity with rotating contributors on stage and on recording.
Ambient Black Magic
moves away from the extreme saturation of the early cassettes and the industrial environmentalism of
Green Graves
(2016), and defines itself simply as contemporary "fear/chill-out" dub. The new album
Ambient Black Magic
features sound-on-sound processing by
Silent Servant
, a massive dub remix from
Substance
, and mastering by
Paul Corley
. Having released a series of early cassettes on Fernow's own Hospital Productions imprint, the project remained in obscurity for fanatics of the label's direct cassette culture until London's Blackest Ever Black reissued
Black Magic Cannot Cross Water
on vinyl. The EP brought the rhythmic field recordings to the attention of
Neel
of
Voices From The Lake
, who created a treatment of "Black Magic Cannot Cross Water" for 2016's highly sought after
Green Graves
release. The debut live performance of Fernow's most restrained project will feature studies in bass and field recording environments.
---
More from this collection