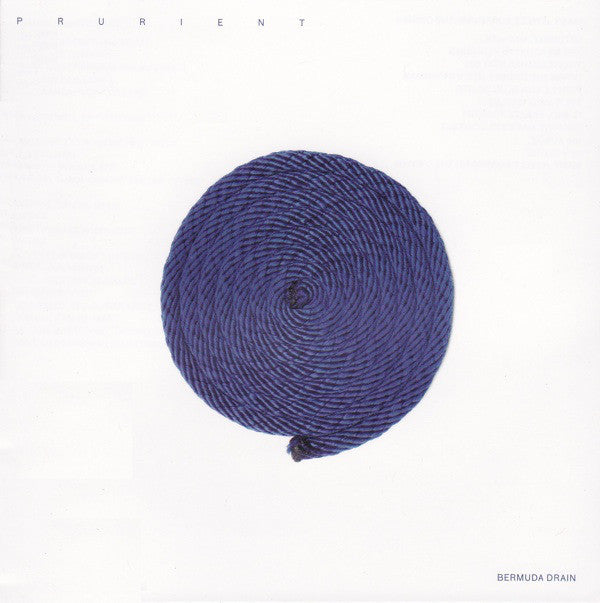 hydra head
Prurient: Bermuda Drain CD
Dominick Fernow has been delivering genre defining noise/experimental/electronic releases as Prurient (and via his slew of other bands/collaborations, including Cold Cave, Ash Pool, and others) for nearly a decade and a half, many on his own NYC based Hospital Productions. Revered in many circles, and often loathed within them as well, he's cultivated and curated a tastemaking-ly obsessive worldwide following of like minded folks. The beautiful irony is that it is these very folks that will no doubt be the most challenged by what Bermuda Drain represents.
On these nine tracks, we can clearly hear the echoes of Prurient's howling past, but are also faced with something perhaps even more unsettling - that being the territory of the unknown present and its indication of possible futures. The album, both in content and sound, is at once violent, magnetic, abrasive and emotional. The more we listen the deeper we fall into it, taking what has been provided and using it as a tool for our own self reflection.
If the true idea of noise is perpetual freedom, then Bermuda Drain may well be the genre's most profoundly challenging record since Merzbow went laptop. Bermuda Drain is a boldly melodic, beat based synth record, complete with the very verse/chorus/bridge structures that the community so often defines it self by eschewing. The Prurient of today is more truly in line with the original spirit of noise than ever before.
Track Listing:
1.Many Jewels Surround The Crown (2:45)
2.A Meal Can Be Made (2:17)
3.Bermuda Drain (3:08)
4.Watch Silently (3:24)
5.Palm Tree Corpse (5:20)
6.There Are Still Secrets (3:53)
7.Let's Make A Slave (4:33)
8.Myth Of Sex (4:26)
9.Sugar Cane Chapel (5:39)
---
More from this collection