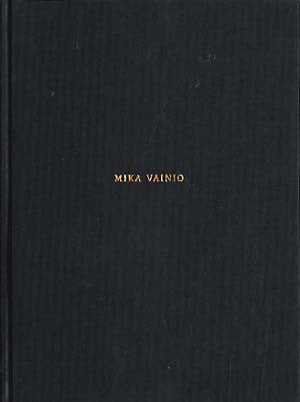 Forced Exposure
Mika Vainio -Time Examined - 2CD/book
Mika Vainio -Time Examined - 2CD/book
In the past 13 years, Finnish experimental electronic musician 
Mika Vainio
 has exhibited in some of the major art spaces in Europe, and has collaborated with a number of important artists and curators. Since his musical work has been in the focus of attention, his installations have never gained the broader recognition they deserve -- without good reason. In this book, an overview will give a clear outline of this segment of his oeuvre. Also, his realized soundtracks for other artists, in the genres of video, film and dance are included. Each work is presented with a significant selection of images (installation views, visuals or sketches) and an explanatory text gives context and delivers its basic idea. In the two essays, 
Carl Michael von Hausswolff
 and 
Daniela Cascella
 -- longtime companions and collaborators -- delicately introduce Vainio's conceptions to further enlighten the reader's understanding. On CD1 all tracks originate from the installation and soundtrack pieces presented in the book. CD2 is a reissue of his 1997 collaborative release with 
Carsten Nicolai
 -- 
Ø + Noto
, 
Mikro Makro
. 92 pages, color/monochrome. Texts by 
Daniel Klemm
, Daniela Cascella, Carl Michael von Hausswolff.
---
More from this collection