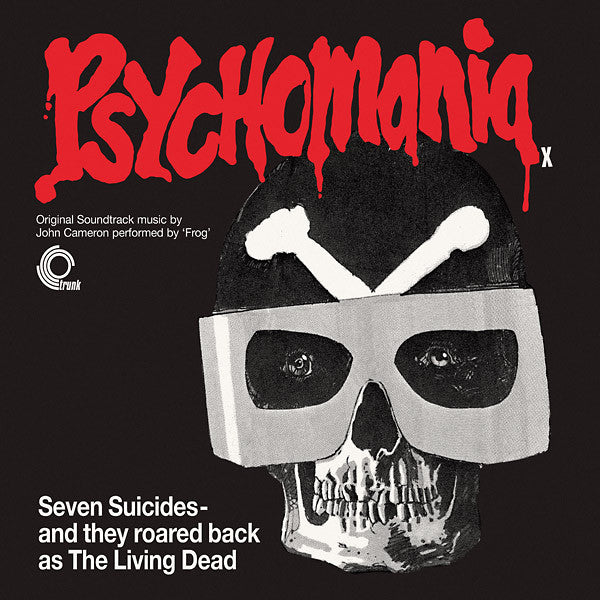 Forced Exposure
John Cameron - Psychomania - vinyl
John Cameron - Psychomania
2017 repress. A timely repress of 
John Cameron
's 1973 score to the British cult biker classic 
Psychomania
, aka 
The Death Wheelers
. Originally first issued in 2003 by Trunk, this jazz-rock soundtrack masterpiece has become a valuable LP, people paying up to $100 on the second-hand market. Here it rides again, with music direct from John Cameron's master tapes, with new reversed black, red, and white artwork to differentiate it from the first press in 2003. 
Psychomania
 is a true cult classic with zombie bikers, 
George Sanders
 (his last film before he killed himself out of boredom), 
Beryl Reid
, Joe Columbo furniture, a frog, brutalist architecture, stone circles, Triumph motorbikes, 
Nicky Henson
, teen gangs, The Living Dead, The M3 motorway, all with music by a British jazz outfit headed up by one of the great progressive jazz/library composers of them all, John Cameron.
---
More from this collection