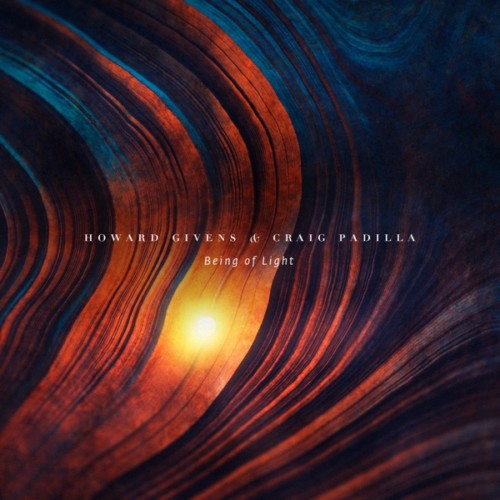 spotted peccary
HOWARD GIVENS / CRAIG PADILLA BEING OF LIGHT CD
HOWARD GIVENS / CRAIG PADILLA BEING OF LIGHT CD
Seasoned veterans of the ambient and deep-experiential forms of electronic music, Howard Givens and Craig Padilla continue their soul-searching quest to express a symbiosis of music with contemplative self-examination and enlightenment on their second collaboration, BEING OF LIGHT.
Comprised of four tracks, the 70 minute BEING OF LIGHT conveys the duo's interest in longer-form expressions of harmonic color and ambient electronic subtlety. Viscous sonic textures are extracted from an expansive palette of electronic and acoustic instruments as the music steadily unfolds, ebbing and flowing through muted moments of tension, release, mystery, and peace. As with the duo's previous highly-regarded collaboration, LIFE FLOWS WATER, this album is built around a combination of modular, vintage analog, and digital synthesizers, only this time they are blended together with grand piano, electric guitar, and various other expressive instruments.
Weaving melodic phrases and rich textures through rhythmic structures and sequences, Givens and Padilla create deep interludes and expansive passages that exemplify the inspiration behind the project – to musically express the state of awareness that comes through the discovery of one's "inner being" and pure essence. With BEING OF LIGHT, Howard Givens and Craig Padilla emphasize a visceral and enveloping experience, conceptually envisioning the album as a topology of energy where the individual is a single point of light, solitary and self-aware, yet melded into the sum of all light, complete in the totality of existence.
---
More from this collection