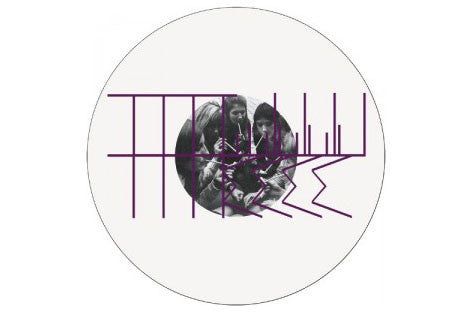 Forced Exposure
Helm - Hollow Organ 12"
Helm - Hollow Organ 12"
PAN presents four vital concrète incursions by nether field-traveler Luke Younger aka Helm, marking his first transmissions since the studio rituals that birthed his highly-acclaimed Impossible Symmetry and Silencer releases. The Hollow Organ toes a deliberate line in the mud between his previous transgressions and a chokingly dank realization of his most untoward, paralytic sound. Poised as a dark interpreter between the grotesque and the transcendent, he activates research gleaned from his petrifying live performances coupled with an increasingly squalid and visceral palette of anguished machine voices, sub-zero drones and bone-scraped rhythmic noise to divine, unearthly space somewhere between semi-legal horror soundtrack and hyperstitious surreality. Its opening gambit, "Carrier" is the most succinct and uncannily ambiguous; perilously close to Gas-like ambient pop but rescued from serenity by manic tape spool and an excoriating, demonic vocal. The vortex of "Analogues" proceeds, ploughed by stereo-twinned engines of churning tape loops to a pitch-black, eschatological climax, and "Spiteful Jester" feels like the unshakable onset of a panic attack, ratcheting the intensity with a blank-eyed, stoic method. For ten minutes "The Hollow Organ" drains last with an unnerving, quiet blood-letting of carmine iron drones evaporating ferric overtones while percussions clank in your blind-spot behind the screen.
---
More from this collection