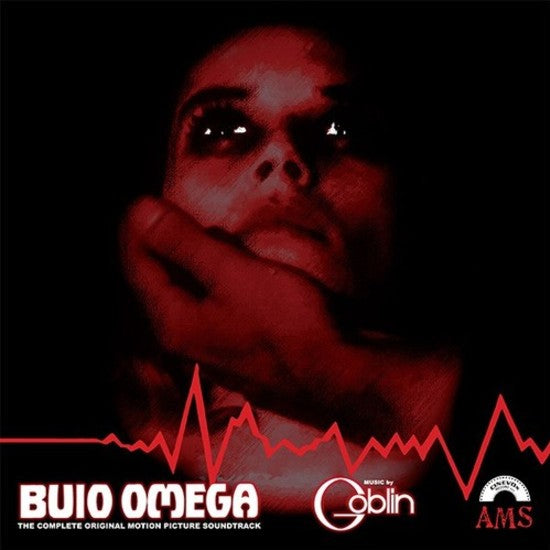 Modular 8
Goblin Buio Omega Cinevox / BTF / AMS (Italian Imports) AMS-LP40
"Buio Omega", two short and simple words that, in the mind of Goblin's fans as well as in the horror/splatter movies fanatics' one, recall sounds and images of a legendary film. Directed in 1979 by Joe D'Amato, it still impresses with the rawness and morbidity of its scenes, the trademark of a director who, much more than others, befits the term 'extreme'.
The soundtrack of the film, whose main ingredients are keyboards and synthesizers, swings among echoes of Alan Parsons Project, funk / fusion and melancholic atmospheres. It was never officially published when the film came out, and was finally released on CD by Cinevox Record in 1997 (CD MDF 304) and again in 2008 (CD MDF 631) with two completely different tracklist.
Goblin here appear in an atypical shape, with Massimo Morante (guitar) and Claudio Simonetti (keyboards) replaced by Carlo Pennisi and Maurizio Guarini respectively, completing the line-up along with Fabio Pignatelli (bass) and Augustin Marangolo (drums).
---
More from this collection