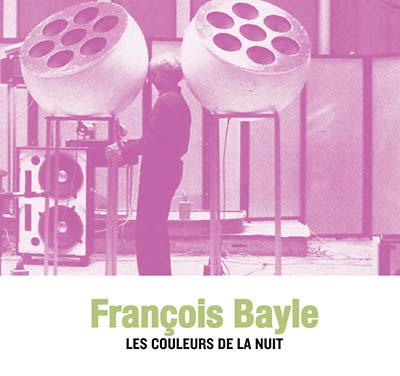 Sub Rosa
Francois Bayle: Les Couleurs De La Nuit CD
Sub Rosa presents the complete version of
Les Couleurs de la Nuit
, as premiered in 1982, and one of
François Bayle
's masterpieces. François Bayle studied with
Stockhausen
and
Messiaen
. He joined the ORTF Groupe de Musique Concrète in 1960. He later led the group when it became the Groupe de Recherches Musicales in 1966. Most of his compositions are electronic, and his first important work, "Espaces inhabitables" (1967) is suggestive of an imaginary world in which nature is distorted in a dream-like fashion. He later utilized natural and synthetic sounds in his compositions, such as the recorded sounds made in a Lebanese cave. He has stated that his purpose as a composer is to enable the listener to feel the motion and vibration of energy in the universe. François Bayle characterizes his art like this: "...my purpose was always the same: to compose with only 'images-de-sons' (sound images); to show how, through pure listening in an acousmatic situation, these sound images move like butterflies through audible space and project a colored twinkling on the listener. Out of frame, this is a world proved by itself..."
Les Couleurs de la Nuit
was created for "tapes and computer."
---
More from this collection