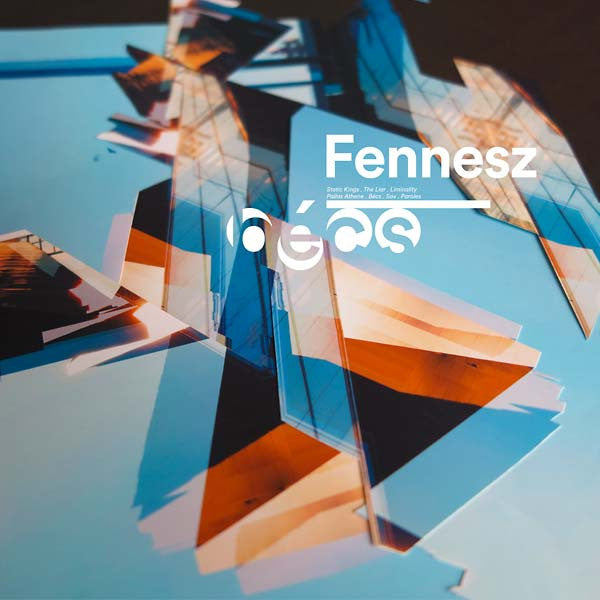 Forced Exposure
Fennesz - Bécs LP
Fennesz - Bécs LP
Gatefold LP version. The last time 
Fennesz
 released an album on Austrian label Mego it was 2001 and the name of that release was 
Endless Summer
. Now, in 2014, Editions Mego is extremely proud to release the conceptual follow-up to that landmark of abstract pop. 
Bécs
 (pronounced "baeetch") is Hungarian for "Vienna" and is the first full-length Fennesz solo release since 2008's 
Black Sea
 (TO 076CD/LP). Eschewing the more drone-oriented works of 
Black Sea
, 
Bécs
 returns to the more florid pop mechanisms as deployed on 
Endless Summer
. "Static Kings" features the extra leverage of 
Werner Dafeldecker
 and 
Martin Brandlmayer
, who deploy a range of atmospheric abstract effects to shape a bewitching sound-world. The 10-minute centerpiece "Liminality" (featuring 
Tony Buck
 on drums) is classic Fennesz: epic, evocative, beautiful, impossible. "Pallas Athene" creates a sanctuary of hovering beauty which leads into the title-track. Emotional and assured, the track "Bécs" is an astonishing contribution to contemporary pop. "Sav," co-written by 
Cédric Stevens
, (aka 
Acid Kirk
) inhabits a less structural terrain as one enters a forest of small sounds and oblique atmospheres, where on the closing "Paroles," a gentle melody unravels amongst swirls of electronics and fried disruption. 
Bécs
 is not just an album or a series of songs, it's a world to inhabit, a landscape ripe with sounds, songs and that esteemed Fennesz signature. A singular work by a singular artist. All tracks by Christian Fennesz, except *by Cédric Stevens & Christian Fennesz. Modular Synthesizer on "Sav" by Cédric Stevens. Bass on "Static Kings" by Werner Dafeldecker. Drums on "Static Kings" by Martin Brandlmayr. Drums on "Liminality" by Tony Buck. Recorded & mixed at Amann Studios, Vienna, 2013/2014. Tony Buck's drums recorded by 
Martin Siewert
 at Garnison7, Vienna, July 2013. Mastered and cut by 
Rashad Becker
 at Dubplates & Mastering, Berlin, February 2014. Cover design by 
Tina Frank
.
---
More from this collection