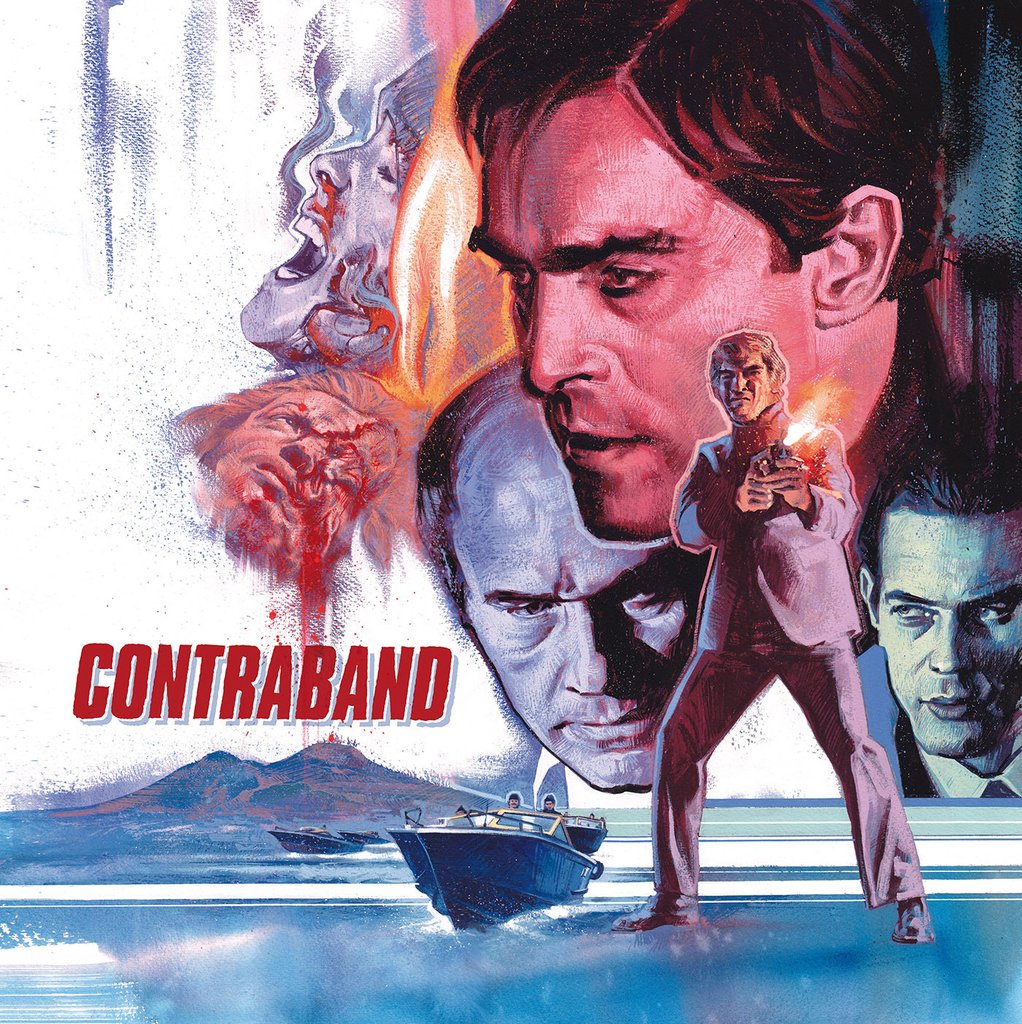 death Waltz
Fabio Frizzi - Contraband - Original Motion Picture Soundtrack LP
Contraband - Original Motion Picture Soundtrack LP
Death Waltz Recording Company are delighted to bring you something that's a little away from the DW norm, yet still fits together with our other releases like a black leather glove: Fabio Frizzi's score to the 1980 Lucio Fulci thriller Contraband (aka Luca Il Contrabbandiere).
Famed as part of the poliziotteschi movement, Contraband stars Fabio Testi as Luca, an Italian smuggler who is forced to take revenge against a new Mafioso boss after a gang war erupts into bloody murder. While the film is a crime thriller, it's notorious (like all of Fulci's pictures) for its uncompromisingly gory scenes of violence.
Fabio Frizzi's music is irrevocably cool – and surprisingly upbeat at times. Contraband's main theme is a wonderful melody that is reprised throughout the score, with a suitable touch of melodrama. Frizzi's talent for catchy tunes is always apparent, whether it includes the stereotypical wah-wah pedal effects or some grooving slap bass. Kept modern by mixing traditional orchestral elements with electric guitar and a wailing sax, there's always a degree of underlying tension, mainly coming from the brass section, and there's some amazing moments featuring a big organ and a sleazy keyboard riff. This is even before the uber-catchy 'You Are Not The Same', one of Frizzi's many contributions to the songs of moviedom. Another excellent Frizzi/Fulci-fest!
180g vinyl housed inside a 425gsm card sleeve. Artwork by Graham Humphreys. Mastered for vinyl by James Plotkin.
---
More from this collection