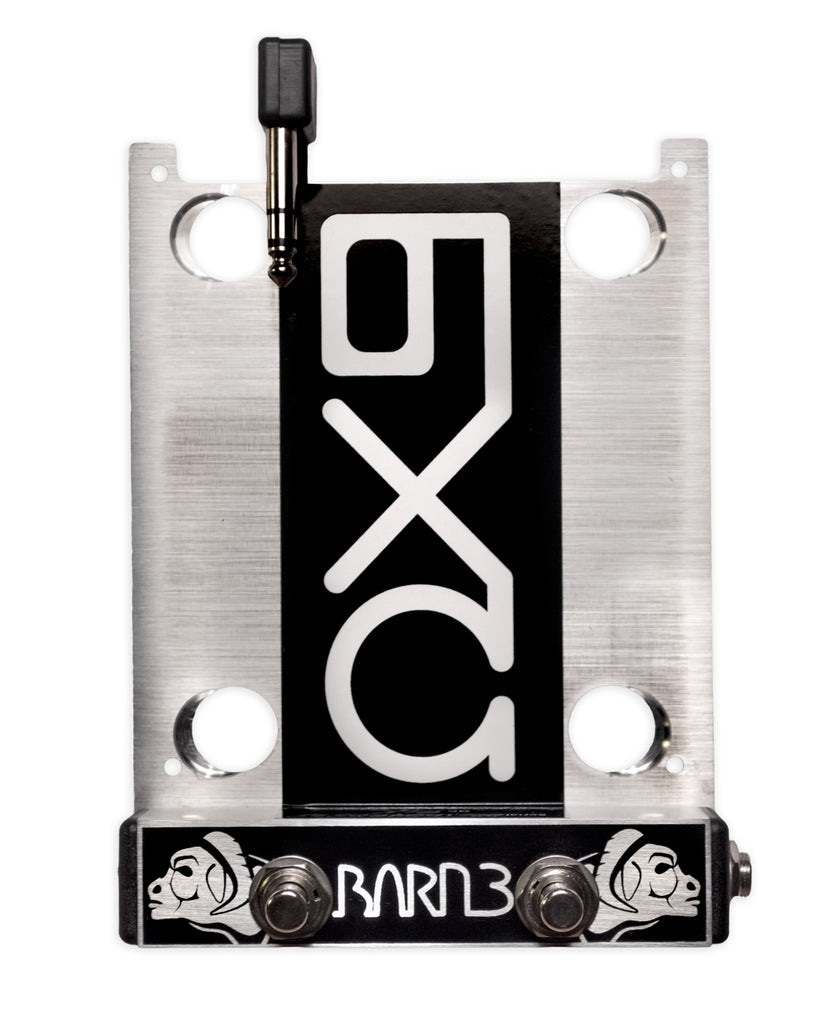 Eventide
Eventide OX9 Aux Switch
Eventide OX9 Aux Switch
Features



More Control

---

Stop fiddling with your iPad on stage and use your feet (like we used to do in the 20th century).

The OX9's two additional buttons lets you unleash the full potential of your H9 (with no hands)!

 

 



Less Space

---

The OX9 saves you a ton of pedalboard real-estate versus other auxiliary switches.

 




Expression Pedal Compatible

---

The input jack on the OX9 allows you to add another button or an expression pedal.  To get the most out of having two switches on the OX9, the right switch can be used as a HotSwitch or Flexswitch for the parameter the expression pedal is set to adjust.  It engages the heel-position functionality momentarily, which opens up more creative possibilities such as instantaneous octave bends or momentarily long delays.

 

 

 



Low-Profile Plug

---

The OX9's custom designed and molded plug ensures you can still access every jack on the back of your H9.

 




Like a Glove

---

The OX9 has a laser cut bottom plate, so it securely attaches to your H9 without hiding any of its sexy contours!

 

 



Hand Crafted

---

Every OX9 is assembled, tested, and packaged in Klecknersville, PA by these guys (mainly the guy in the middle).
---
More from this collection