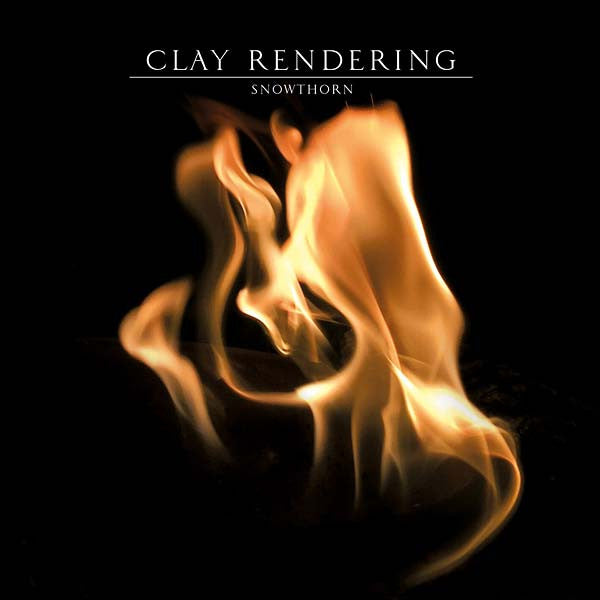 Forced Exposure
Clay Rendering - Snowthorn - LP vinyl
Clay Rendering - Snowthorn - LP vinyl
LP version. Perhaps the most compelling of the many projects started by one-time members of 
Wolf Eyes
, 
Mike
 and 
Tara Connelly
's 
Clay Rendering
 came to life in 2013 and have since released a trio of singles for Hospital Productions that have gained them the admiration of followers spanning the electronic and metal communities. Their material occupies unique terrain, recalling 
The Cure
's widescreen 
Disintegration
-era instrumentals cut through with a black metal palette and an appreciation of electronic music that imbues their production (notably assisted by 
Dominick Fernow
) with an end-of-the-world quality that's impossible to pin down. Evoking 
Nine Inch Nails
 one moment and inhabiting a smoke-filled, strobe-lit Road House the next, it leaves the listener bleary-eyed, head spinning, coming down. Guitar, accordion, piano, and electronics underpin the songs on their debut album, 
Snowthorn
, opening with the whirling death march of "Maps on the Floor" and the funereal trudge of "Swallow the Century" before the grinding fuzz of "Sight from Up There" changes pace with the addition of a forlorn piano melody and 
Becka Diamond
's distant vocal zooming in on half-remembered songs, rendered here with hazy definition. "Fall Off the Bed" and "Memory Loses Momentum" find Clay Rendering at their most visceral and catchy, a reminder that they are first and foremost a band that write incredible songs; often submerged in fuzz and atmosphere, here they are left exposed, bare, on display. And yet "Snowthorn," "River Without," and the incredible album closer "Night to Perish" edge the album from the bleak into the sublime, turning away from the snowy landscapes Clay Rendering so often evokes and pulling you instead deep into night. Mastered by 
Paul Corley
 and cut at Dubplates & Mastering, Berlin."
---
More from this collection