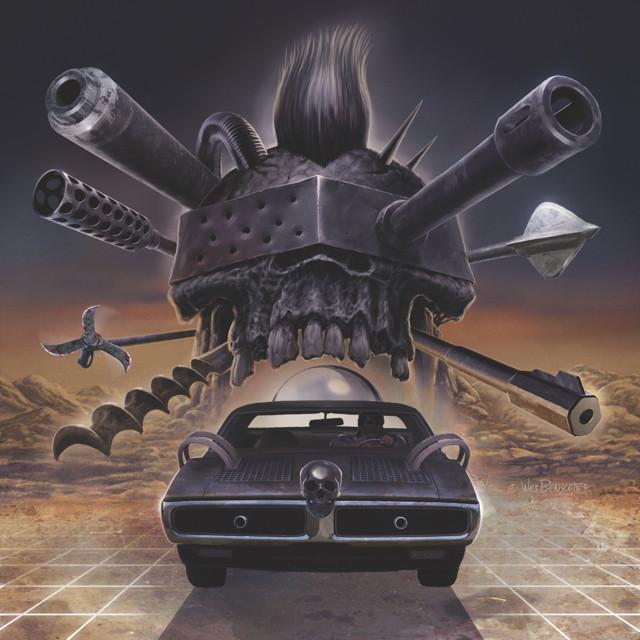 death Waltz
Claudio Simonetti - The New Barbarians - Original Motion Picture Soundtrack LP
The New Barbarians - Original Motion Picture Soundtrack LP
Death Waltz Recording Company have used their souped-up 1984 VW Scirroco to make a journey into the post-apocalyptic future of 2019 AD, and are proud to return with a holy artefact: The amazing score to the 1983 Enzo G. Castellari classic THE NEW BARBARIANS, as composed by Claudio Simonetti (DAWN OF THE DEAD, SUSPIRIA). An epic of rebellion amongst the nuclear ruins, BARBARIANS pits a ruthless gang called the Templars, led by George "Anthropophagus" Eastman, against a deserter known as Scorpion. What follows is the kind of bloodthirsty montage of flamethrowers and pompadours that only 80's Italian genre cinema can provide.
And who better to score it than Maestro Simonetti? What kicks BARBARIANS off is an astoundingly catchy synthesiser riff that is trademark Claudio, backed up by sparkling percussion. Electronic effects permeate the score, enhancing the desolation and devastation, while electric guitars and synth clusters signal chaos and ultimately death. Tender romantic chords appear for Scorpion's romantic exploits, and we even get a church organ, but they're both but a short relief from the aural brutality. The film's signature is inevitably Simonetti's electronic earworms – and you'd have to be a barbarian to let this one go.
One off pressing of 500 units on Transparent Sand and Cream color-in-color Vinyl, with Grey, Black, and Red splatter. Housed inside a gatefold 425gsm jacket complete with obi strip.
Includes Sleeve notes by Claudio Simonetti, an essay by by Jonathan McCalmont, and an interview with director Enzo G. Castellari by Christian Sellers.
---
More from this collection