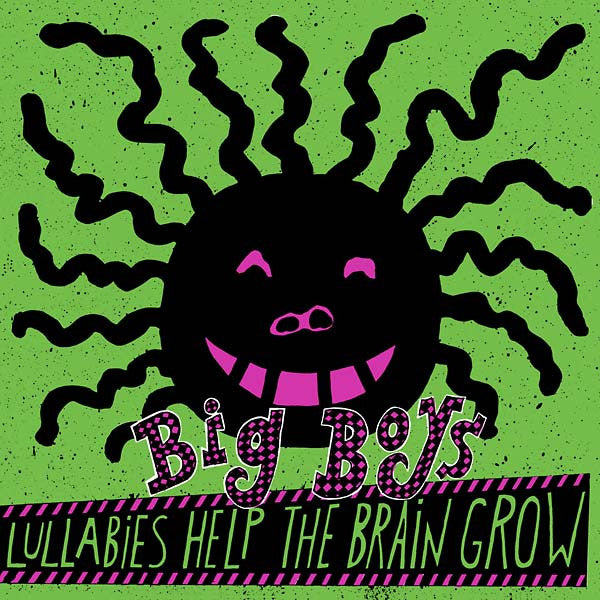 Forced Exposure
Big Boys - Lullabies Help the Brain Grow - Vinyl
Big Boys - Lullabies Help the Brain Grow 
"Originally released on the Wasted Talent label and reissued last year by Modern Classics Recordings, 1981's debut album 
Where's My Towel
 was inspired by the group's growing dissatisfaction with their part in the release of 
Live at Raul's
. Returning with 
Lullabies Help the Brain Grow
 two years later, they were still striking out at situations around them. The opening track, 'We Got Your Money' is a sort of rally cry to the misunderstandings of their scene , and to the fraternity boys and girls that came to gawk or cause trouble: 'And to all you frat boys/We got your money in our hands!' they shouted, gleefully. Song titles include 'We're Not in It to Lose,' 'Fight Back,' and 'Assault' proved that the gloves were off. Produced by Spot, legendary in-house producer at SST Records, 
Lullabies
is an album that caught the band in ever-turbulent mode, switching drummers through the recording from Fred Schultz to Rey Washam -- the fourth person to occupy the stool for vocalist Randy 'Biscuit' Turner, guitarist Tim Kerr and bassist Chris Gates. The album found the band testing the boundaries of their wide-ranging sound, with double-quick thrashers like 'Lesson' and double-funky jams like 'Funk Off' (helped along by the brass of the 
Fun Fun Fun
 12" horn section). Kerr took lead vocals on two tracks, and on 'Sound On Sound' they combine his languid delivery and pendulum bass in a way that must have pricked the ears of a young Steven Malkmus. Original album art expanded to a gatefold tip-on jacket. Interior gatefold jacket features an unpublished 1984 photo of the band by photographer Pat Blashill. Includes a download card."
---
More from this collection