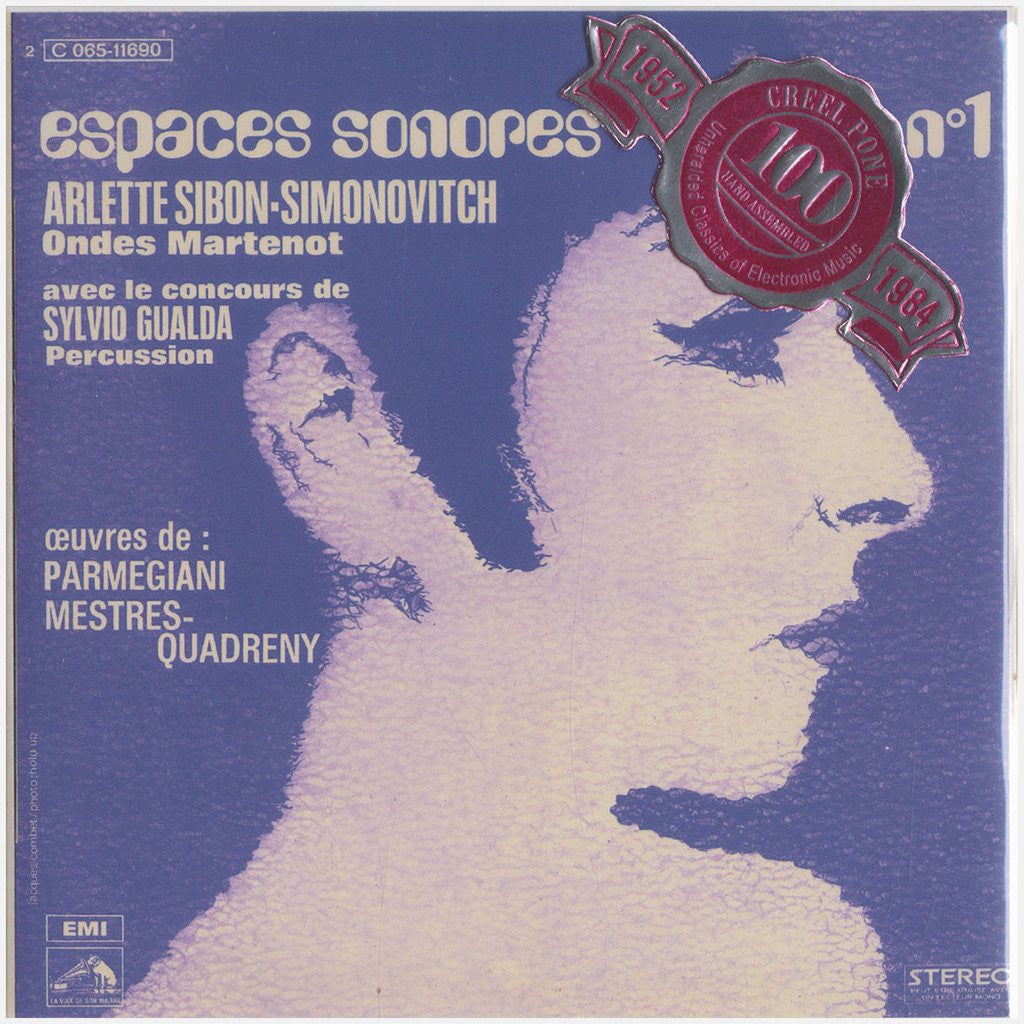 creel pone
Bernard Parmegiani, Josep-Maria Mestres-Quadreny; Espaces Sonores Nº 1 CD
Bernard Parmegiani, Josep-Maria Mestres-Quadreny; Espaces Sonores Nº 1
Long one of my all-time Holy Grail cannot-find-a-copy titles is the LP in question here; the 1969 EMI-label Arlette Sibon-Simonovitch recital / vehicle "Espaces Sonores Nº 1", offering a side of specially-commissioned pieces each by spanish composer Josep(h)-Maria Mestres-Quadreny & INA-GRM heavy Bernard Parmegiani.
Just the idea that Parmegiani had composed a tape piece using only Sibon-Simonovitch's virtuoso Ondes Martenot playing was enough to make me sweat; that it ended up being one of his finest, cutting some woofer-rattling square-wave droning with sheer batshit blasts of white-hot static & space-age, upper-register lacings of electronic filigree only makes this issue a sheer essential for the Parmegiani buff - mainly as it's not included on the recent "Complete Works" box !!!
Was half-expecting the Mestres-Quadreny pieces to be fluff - unfit for such a heady pairing - but frankly the levels of free percussive bombast (Sylvio Gualda, as always, sounds fantastic throughout) & almost Alice Coltrane-esque Ondes Martenot fluidity make them the perfect "Humanist" counterpoint to the A-side's largely alien lanes.
---
More from this collection