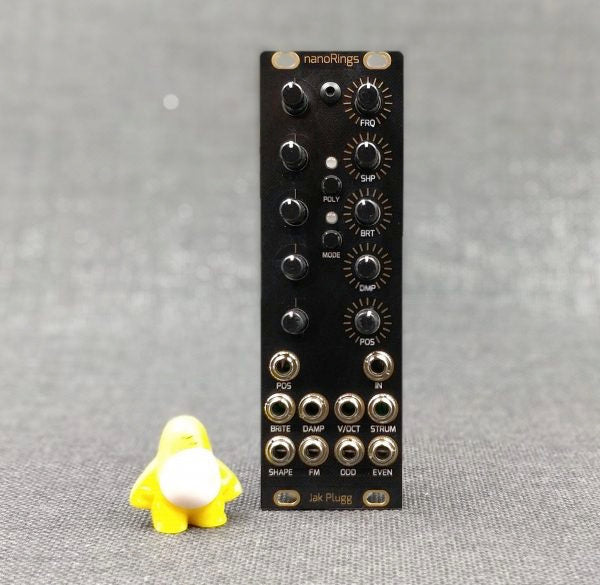 After Later Audio
After Later Audio nRings clone
After Later Audio nRings clone
This is a new build of a micro version of Rings from Mutable Instruments. MicroRings, also called NanoRings, retains all the same functionality as a full-size Rings module.
These modules use tall bushing potentiometers to offer a more stable feel. 
The module is fully assembled, tested, and calibrated. Eurorack power cable is included.
---
More from this collection